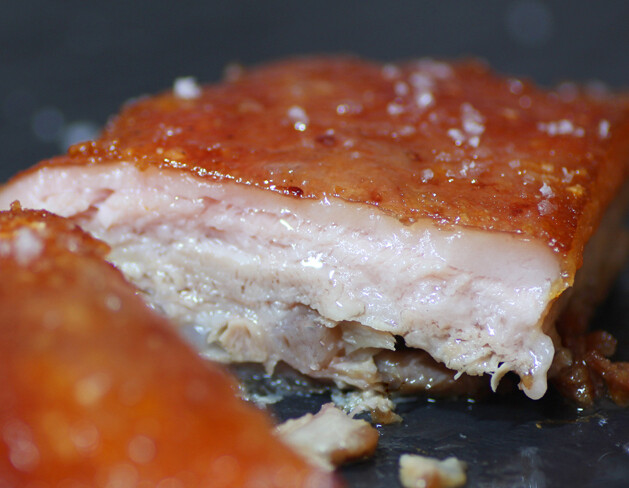 CONFIT IBERICO SUCKLING PORK CARRÉ BONED (€/ UnIdad 350 g)
SKU 02171
TRANSPORT COST: It will be calculate automatically according to the total amount of the order and destination.
Product Details
Confit Iberico suckling pig carré to regenerate in 10 minutes at home.
EASY PREPARATION: In a frying pan (see video below) or in the oven (preheated to 230 ° C) until the skin is crisp (25-30 minutes). In both cases, salt beforehand to taste.

INGREDIENTS: Iberico suckling pig and Iberico pork butter. PRODUCT WITHOUT ADDED SALT.

FROZEN PRODUCT. Store at -18 ° C. Once thawed, do not refreeze and store for no more than 30 days between 0°C and 5°C inside the vacuum bag.

REGENERATION: Thaw before cooking. In a frying pan over medium heat with a little olive or sunflower oil that covers the skin area for 8-10 minutes until crisp skin. Heat the other side for about 30 seconds. In both cases the core of the piece must reach at least 75°C.

Save this product for later